Jabra 85h Titanium Black Headset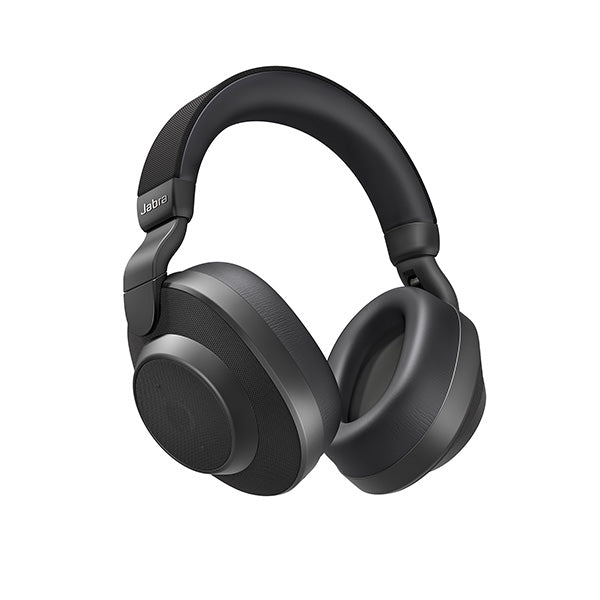 Description
Jabra Elite 85h is engineered for the best wireless calls and music - wherever you are - featuring our revolutionary SmartSound technology. When you pair your device with the Jabra Sound+ app, Smart-Sound automatically adapts the audio experience based on your surroundings.


Audio that automatically adapts to your surroundings.
SmartSound analyzes your sound environment and automatically applies your personalized audio, Smart Active Noise Cancellation (ANC) and HearThrough settings, to give you the sound you need, when you need it. 
Block unwanted background noise. 
Smart Active Noise Cancellation (ANC) responds to your environment, switching itself on if it detects unwanted background noise, according to the preferences you set within the Jabra Sound+ app. The headphones contain 8 microphones, 4 of which are used by the powerful digital ANC to filter out the noise around you.
Exceptional music clarity.
The Elite 85h lets you customize your music settings for a personalized audio experience, so you can enjoy exceptional music clarity with purpose-built speakers. 
Power your day. 
With up to 36 hours of battery on a single charge (with ANC switched on) and fast charging, the Elite 85h lets you power through your day with a battery built to go the distance. 
Unmatched call quality.
Advanced call technology uses 6 of the headphones' 8 microphones to greatly enhance call quality, blocking out more wind noise and background distractions. This enables crystal clear sound, so you can make and receive calls in total confidence, even in the most challenging conditions.
Jabra Sound+ App
The perfect companion to your Jabra headphones.Personalize the way you use your Jabra device. Choose your voice assistant, customize your music profile, modify how much nearby noise you want to hear, keep track of your charge, and much more. 
Jabra 85h Titanium Black Headset
Regular price $299.99 Sale