EPOS | SENNHEISER Adapt 165 USB | Certified for Google Meet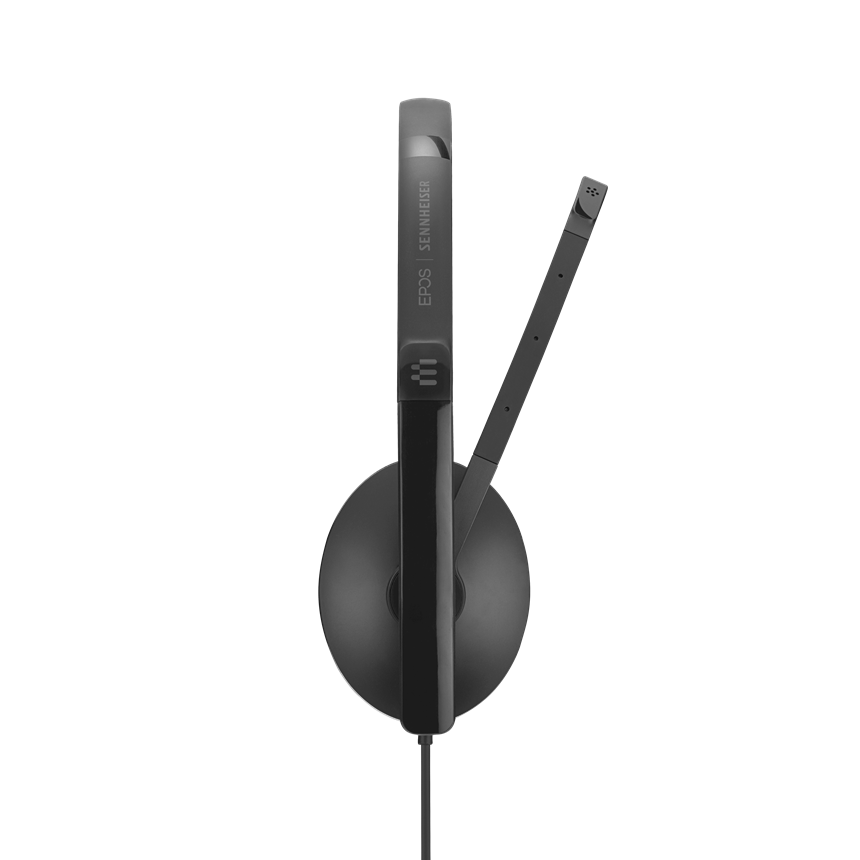 Description
Wired, double-sided headset with 3.5 mm jack and detachable USB cable with in-line call control, for UC professionals who value device flexibility, great sound, discreet modern style and comfort. A headset that adapts to your work or out on-the-go.
Choose an audio solution that adapts to your working day and keeps you performing at your best.

Enjoy optimized speech clarity that enables great quality calls and stay mobile around the office when you need to collaborate with your team. For flexibility, comfort and style ADAPT 100 delivers according to your needs. 

The SC 165 USB-C headset provides plenty of freedom with wired connectivity
Listen to distinct sounds from both the speakers in stereo sound mode
Listen to deep lows and euphoric highs with a frequency range of sound from 20 Hz-20 kHz
Over-the-head earpiece design provides a comfortable and secure fit
Features boom/on-cable microphone design
Experience great sound for calls and multimedia
With EPOS stereo sound for calls or listening to music while working
Enjoy plug and play connectivity
Connects to PC/softphone via USB
Maximize your comfort
With large, soft on-ear acoustic foam ear pads for passive noise dampening
EPOS | SENNHEISER Adapt 165 USB | Certified for Google Meet
Regular price $80.00 Sale