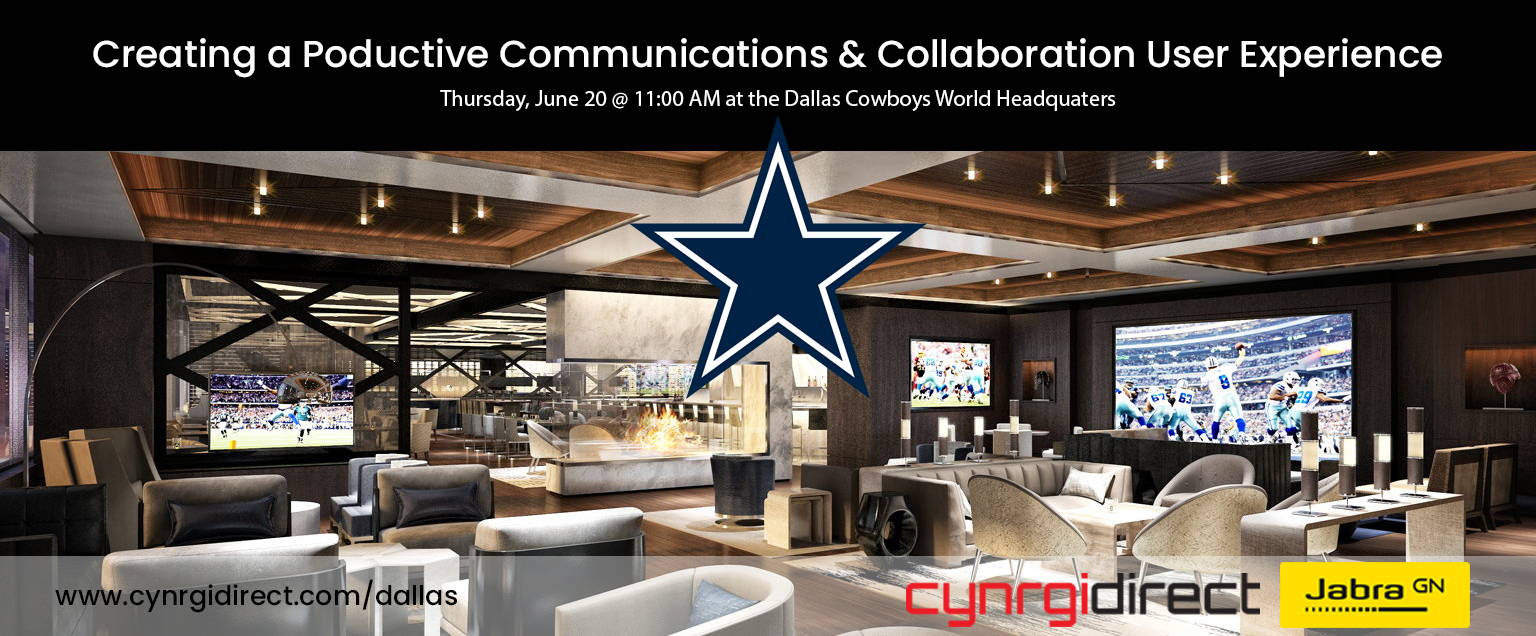 Create a productive Communication & Collaboration experience for your workforce
Companies that implement unified communications are seeing that a positive and productive user experience is critical to employee adoption of new unified communications and collaboration applications. With audio quality being a top challenge for companies moving to open office concepts, proper headsets and audio solutions are playing an increasingly important role in helping reduce distractions and drive productivity.
On June 20th at 11:00 AM CDT, Jabra and Cynrgi Direct will be hosting an informative session followed by lunch at the Dallas Cowboys Club in Frisco, TX. Join us to discuss current challenges in the workplace, explore insight into end user profiles and identify the best factors to consider when selecting the right headsets for your organization.
Date: Thursday, June 20, 2019
Time: 11:00 AM – 1:00 PM
Location: Dallas Cowboys World Headquarters
One Cowboys Way,
Frisco, TX 75034
Dress Attire: Business Casual
All attendees will receive a Jabra Evolve 65e headset.
The Jabra Evolve 65e is engineered to deliver professional UC-certified sound on the go. It's convenient, around-the-neck design with snug-fitting earbuds lets you take calls and listen to music easily and comfortably all day. 13 hours of battery life allows you to stay productive on the go, wherever your day takes you.