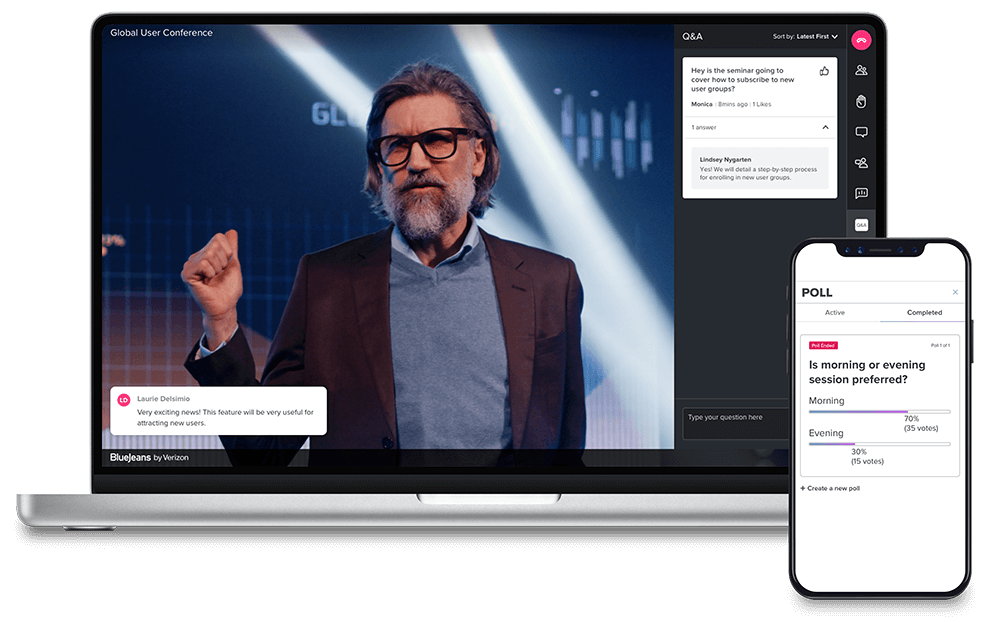 Host Captivating Virtual & Hybrid Experiences
BlueJeans empowers organizations across the globe with a highly interactive, production-grade virtual events platform.
INTERACTIVE WEBINAR PLATFORM THAT IGNITES AUDIENCE ENGAGEMENT
Replace Worn-Out Webinars and Jumpstart the Marketing Engine

Generate the opportunities that old-school webinars never could by modernizing how you communicate with customers and prospects. Match audience expectations on a virtual stage, and convert more pipeline into dollars with production-grade experiences that stick like glue.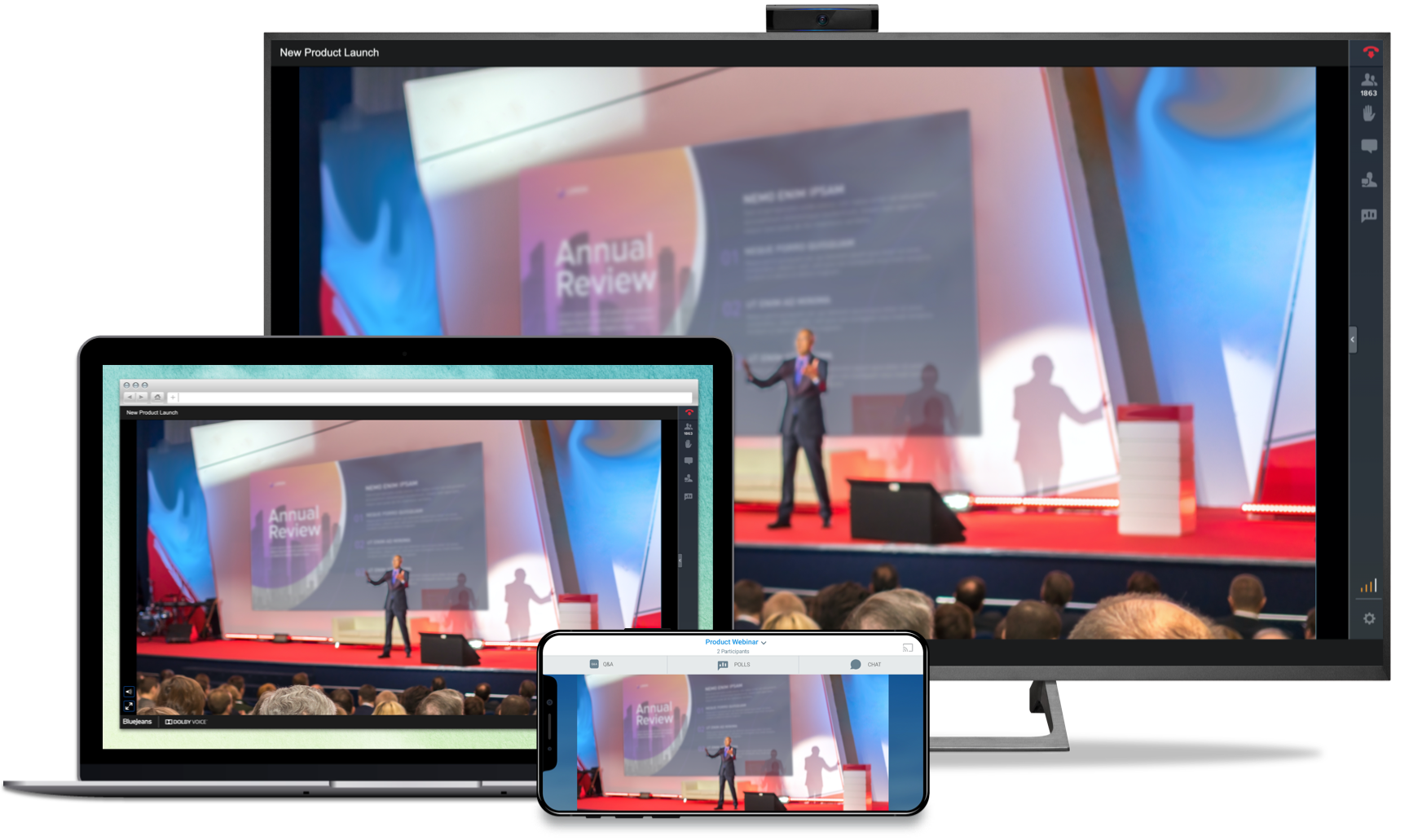 Extend the reach of your webinar to anyone, anywhere with flexible streaming options to or from any device.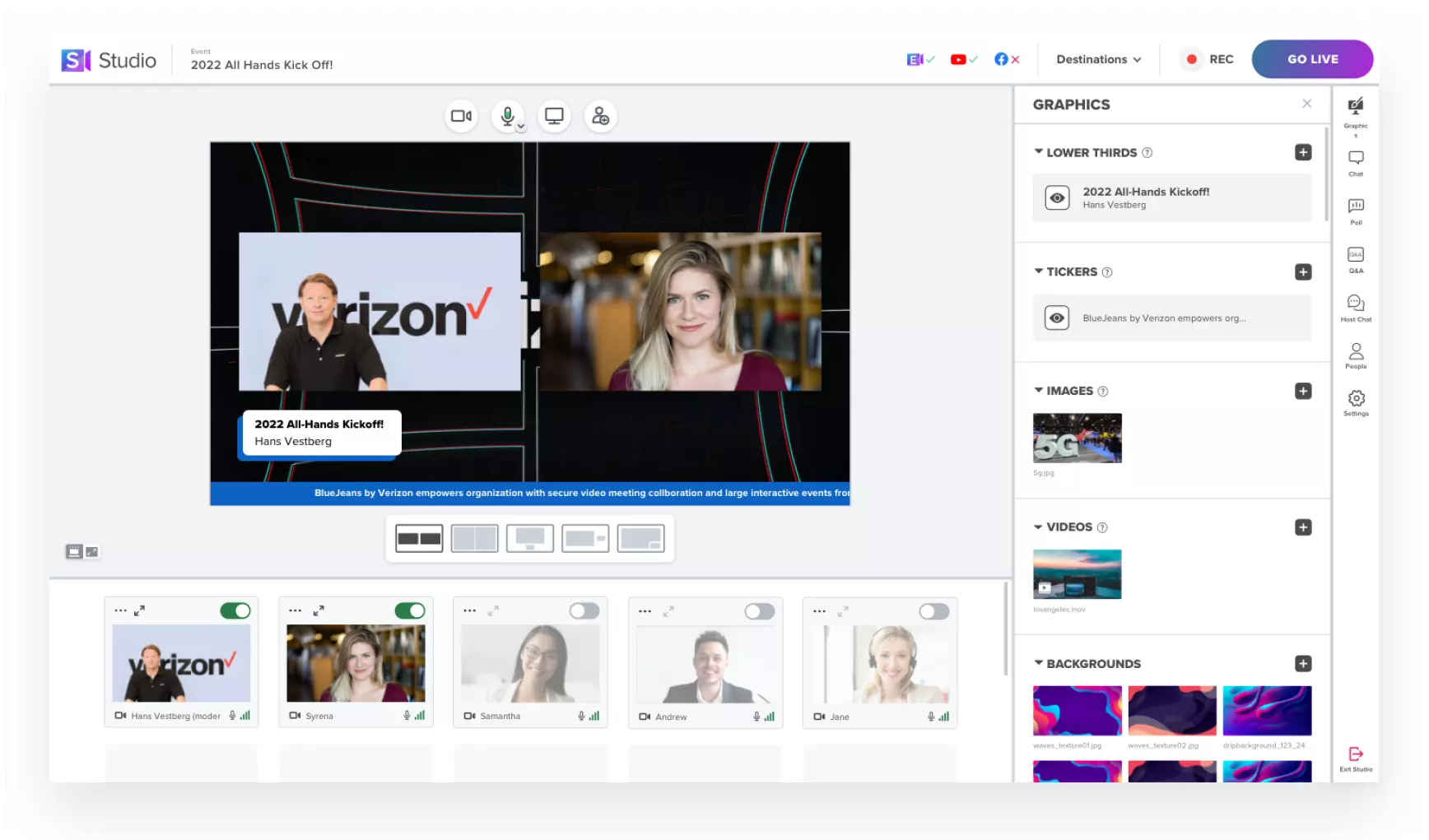 Manage and moderate every angle of your interactive webinar through a digital dashboard designed for complete control.
Your heading text goes here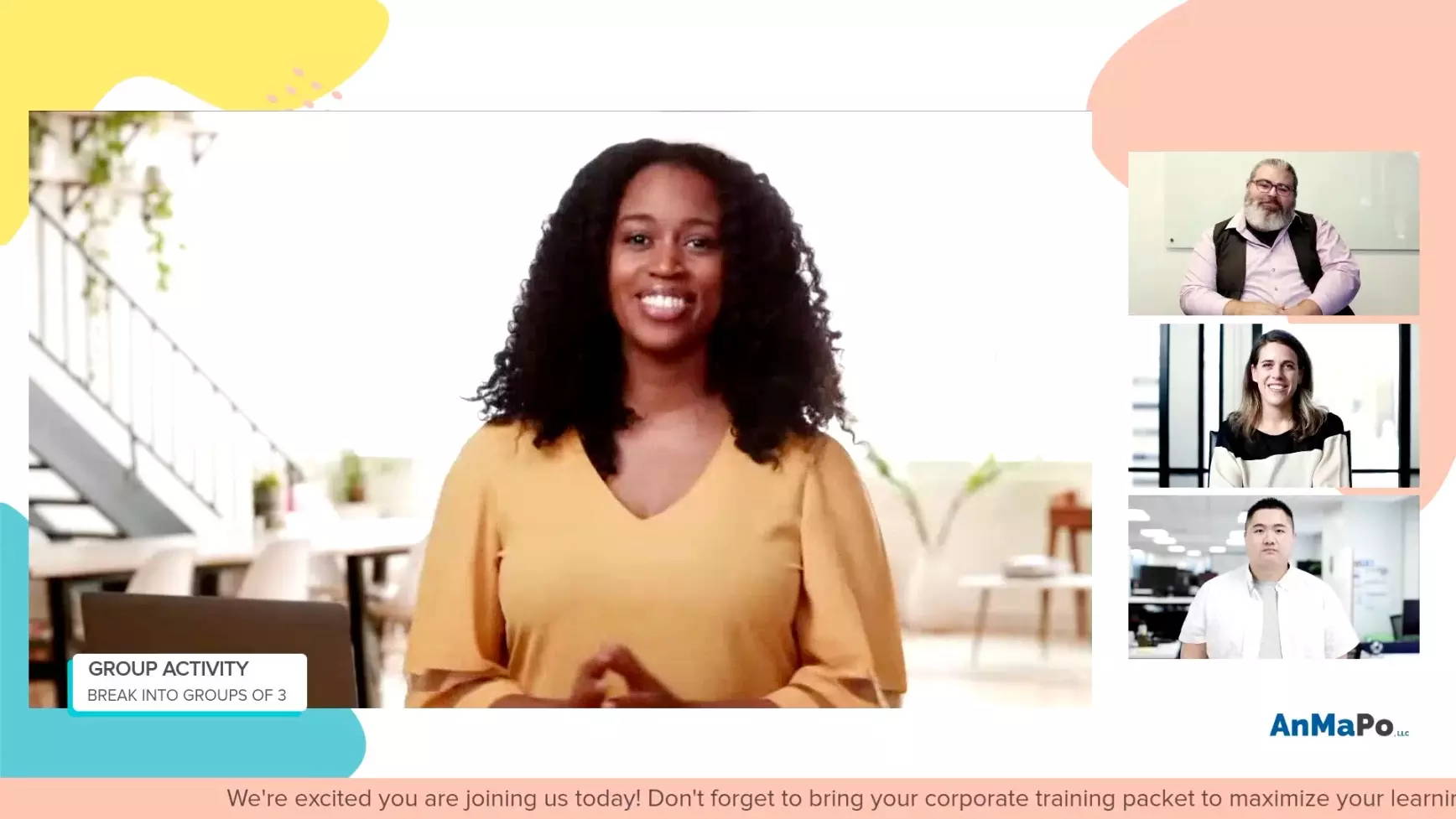 Stimulate product and brand interest through the power of interactive video, collective participation, and digital connectivity.
Simple Broadcast Management
Host and manage production-grade virtual events from an easy-to-use producer's
dashboard that will engage audiences and elevate the event experience.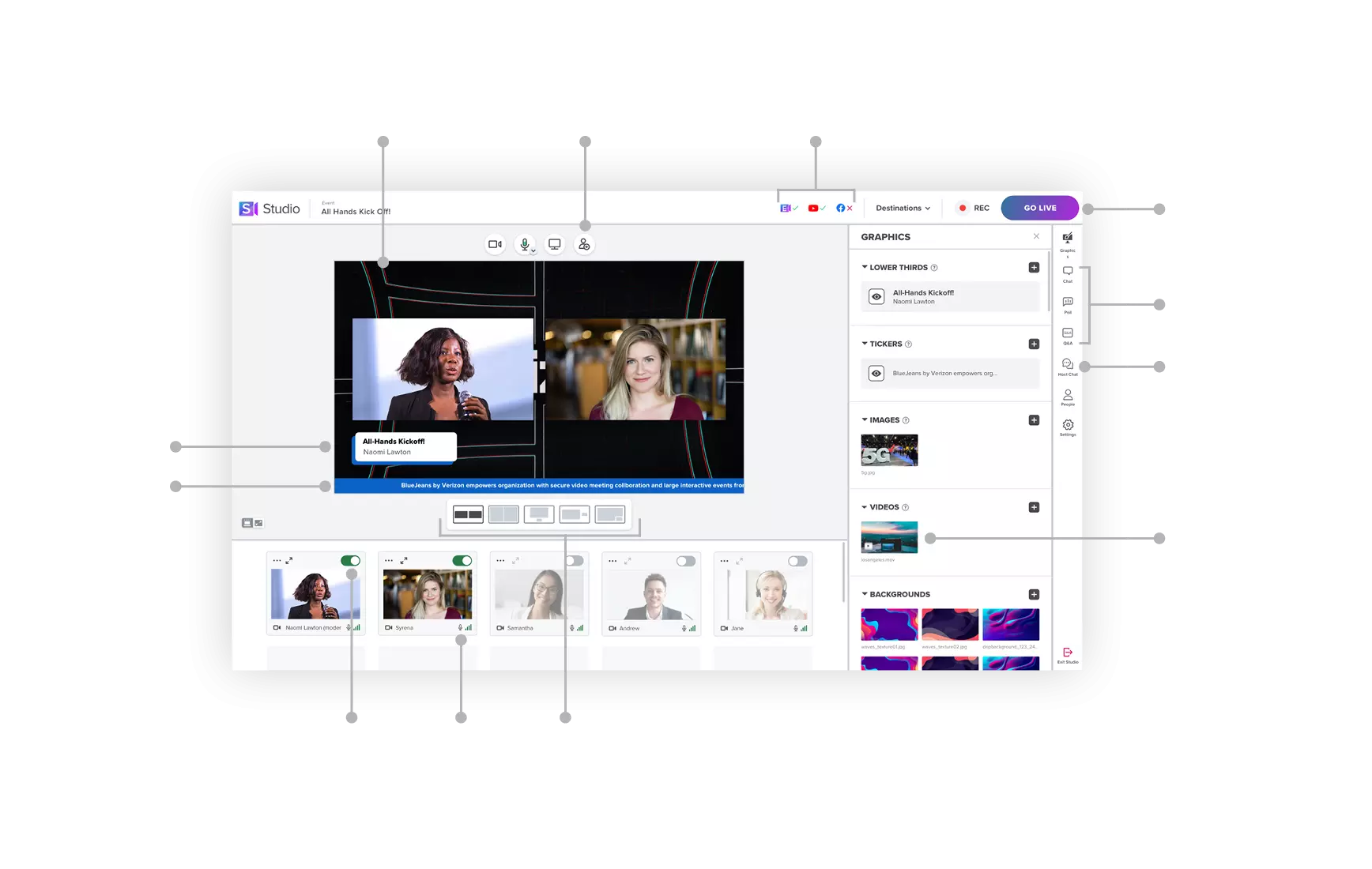 Boost your brand with rich multimedia content and immersive demonstrations, or captivate your audience with live entertainment and programming.
Broadcast Live or Share
On-Demand
3…2…1…GO: Up to 150 on-camera presenters make an entrance with HD video, and events can be recorded for later viewing.

Embed your event HTML code onto any web site to expand reach or integrate with our streaming partners to connect with millions.


Fast-track Scheduling and RSVP
Event organizers can easily select webcast time, title, settings, and email confirmation options for all participants.

Capture Insights and Analytics
Refresh your reporting with the attendee engagement index to measure attentiveness based on duration, participation, and focus.
Qualify Leads in Real-Time
Send product-specific polling questions to evaluate buyer behavior and enable question up-voting to respond to hot topics.

Manage and Moderate Confidently
Utilize extra control over your event and give moderators 360-degree visibility into all presenter and attendee communications.
Webinar Software Integrations For Maximum Reach and Return
Turn your virtual event into a full-stack marketing machine with promotion, amplification, and follow-up support from popular marketing automation, CRM, social media, and event management platforms.