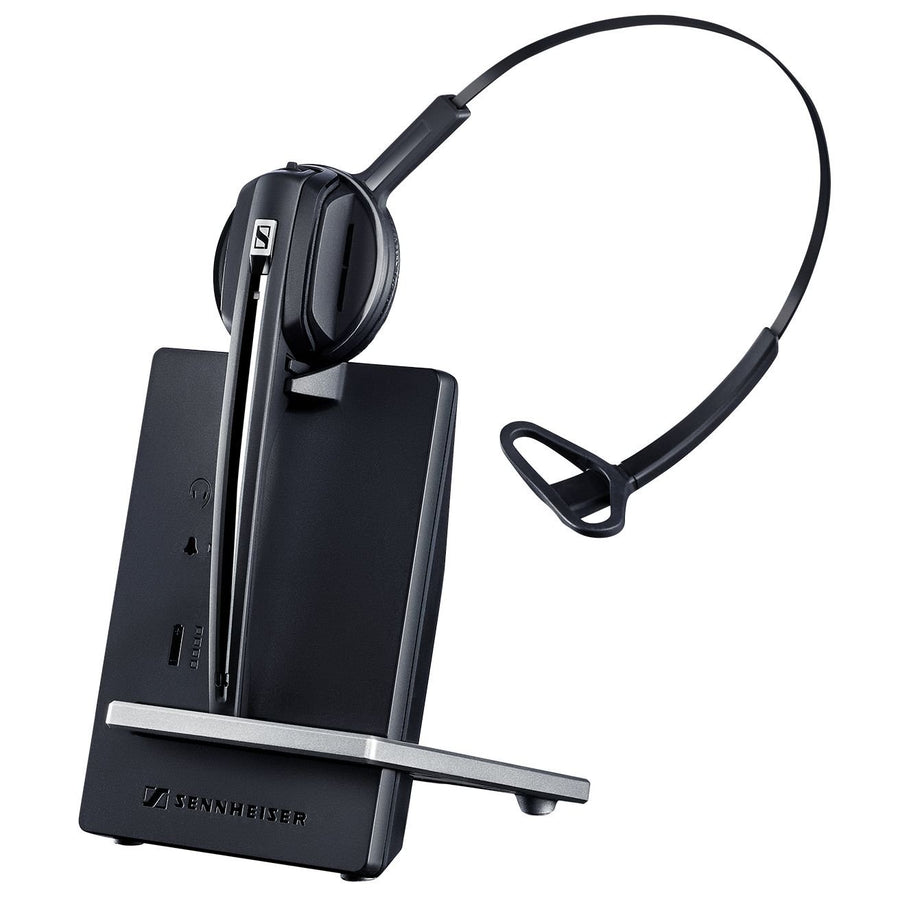 Description
Wireless - DECT 6.0 - 590 ft - 150 Hz - 6.80 kHz - Over-the-head, Over-the-ear - Monaural - Supra-aural - Noise Cancelling Microphone
Sennheiser D 10 Phone is a streamlined single-sided wireless DECT headset connecting directly to the desk phone to provide uncompromising sound for office professionals.
HEADBAND, EAR HOOK OR NECKBAND
The D 10 Series offers the choice of 3 wearing styles. Choose between single-sided headband, ear hook or neckband. All headsets are for both left or right ear wearing and they all fit in to – and can be paired with the same base station.
The neckband is available as an optional accessory. Click-on adapter from HSA 20 accessory needed for mounting.
Sennheiser Voice Clarity
For the best possible communication between caller and listener, Sennheiser Voice Clarity uniquely enhances the most important frequencies and details of the human voice. For the caller, sound is crisper and clearer, allowing them to hear the nuances contained in spoken conversation – and for the listener, a noise-cancelling microphone sends the clearest signal to improve intelligibility. In combination this results in better, more natural sounding conversations where no important details are lost.
Full workday talk time
Thanks to intelligent fast charging, the D 10 Series headsets deliver a full day of talk time for a comfortable, worry-free connection in the office.
Sennheiser D 10 Phone Headset
Regular price $275.95 Sale